Why YOU Should be with Madison Realty Group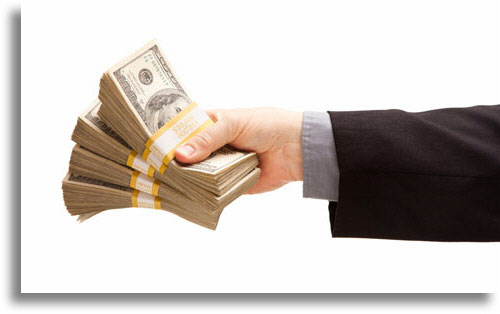 Are you tired of giving away bags of cash to a broker who makes more than you? Does it make you sick to close a deal and know that you're only bringing home about 50% of that money because your fees are so high?
Do you wish that there was an agency who didn't nickel-and-dime you for copies and phone calls and force you to attend endless meetings or participate in useless contests…but instead let you run your business… your way?
FINALLY! An Agency That's Built Around YOUR Needs… Leaving You To Make More Money, Have More Freedom, and Finally, Once-and-for-all… ENJOY Your Business!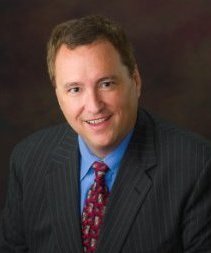 Hi! I'm Tom Mietzel, managing broker of Madison Realty Group. You can call me direct, anytime, at 608-210-9360. You can also email me at my private email address at ThomasMietzel@gmail.com
I know that you get a lot of communication from people wanting you to put them in their network. Lenders advertising their new low rates, title companies showing you exactly what they can do for your clients. In fact, everything you get is probably focused on your clients… which is good. Taking care of clients is your job, and any resources that you can gather to do that better is welcome.
But who's taking care of YOU? Is anyone concerning themselves with what YOU need? Does anyone take the time to consider YOUR business, YOUR lifestyle, YOUR goals and dreams?
If you'll give me just a few minutes of your time – take a break and read the information below:
I'd like to talk with you for a minute about our industry.
The real estate business is tough these days, isn't it? You're competing with more agents for fewer deals, and keeping up with technology and continued education can suck the life right out of you. If you're like other agents I know, you've had to extend the number of hours you work every single day just to bring home a few extra bucks and keep your name and reputation for excellence from going down the toilet.
It seems like buyers and sellers have more options than ever – we're not just dealing with FSBOs anymore… we've got the whole internet working to cut us right out of the equation and empower buyers and sellers to do our jobs on their own. What's more, there are cut-rate brokerages out there offering the lowest commission rates that they possibly can.
It sure makes you wish for the hey-day, doesn't it? When every listing ended in a bidding war and if something sat for a week, you were shocked. When you had to hire an assistant or a buyers' agent just to handle the influx of new calls coming in because you were so busy on appointments or at settlements. When you didn't bat an eye at how much your broker charged you because, hey, you can always make more.
The news tells us about how much times have changed – not that we need it! – and many experts are saying that we're dealing with a completely new and changed economy. That our future will get better…but it will resemble times like these rather than the boom times we all reminisce about.
When I first heard reports of the new and changed economy, it really made me sit down to think about what that means for me and the other agents out there who aren't making our money as easily as we used to. Sure, with hard work and great marketing and a good referral system, I've built my business up and am still enjoying success.
But the thing I realized is that I've done that all on my own. My broker hasn't done anything but sit and collect a check. In fact, their expenses have gone up…so my fees went up, too. Not only was I paying a hefty percentage of every single deal I closed, but I was paying higher office fees, staffing fees, and the nickel-and-dime fees of phone calls and photocopies increased too.
I looked at my business and realized that I was paying for things twice over – I was putting ink in my own printer but paying for the ink at the office, too. Heck, I was paying for TWO offices – one at home that I practically live in, and the other down the street where my desk does nothing but collect dust.
I've been in the business for a long time. I know how to sell houses. I have a network of lawyers, title companies, pest and home inspectors, appraisers, insurance agents, lenders, contractors and everything in between to help my clients have the best possible home buying or selling experience possible. I know the laws and the contracts – I can probably recite the contract in my sleep! – and I know where to go to get my continuing education so that I can better serve my clients and keep my license current. I've been a Broker for 12 years and continue to have a thriving business.
That's when I asked myself… what exactly does my broker do that earns them such a big part of my check from every settlement? That's when I realized that I've had enough of the traditional agency model that lets my broker drive a fancy car everywhere while I agonize over replacing a car that desperately needs it. I don't want to pay 35-50% or more of my earnings every single settlement… for "perks" that I don't use. I'm an experienced agent and I don't NEED all the STUFF that the traditional agency provides.
But for the life of me, I couldn't find anything better. So I decided to make it.
I sat down and thought about my "dream" brokerage. I thought about what I wanted as an agent, and I brainstormed with my family and some trusted friends and came up with The Madison Realty Group.
Here's what I wanted to achieve:
I Wanted More Flexibility…and I wanted be left alone.
Let's face it – you're a cash cow for your broker. Heck, they collect their check before you even see a dime! That's why you have quotas and expectations. The more you make, the more they make. The Madison Realty Group is happy to let you have your business your way – whether that means 2 deals a year, 20 deals a year or 200 deals a year.
We don't need weekly meetings to "check-in" on you. Let's face it – how many of those meetings are productive, informative, educational… or worth your time at all? In fact, we're not going to have mandatory meetings AT ALL.
We've cut out the hand-holding and we're going to let you run your business your way. We know that the majority of real estate agents out there aren't children – they're seasoned professionals who are struggling to find the right place for them in today's new world. So we're a "No Whiny Children" firm – seek us out for advice, ideas and assistance, but otherwise enjoy your business.
What's more… we're not going to trap you. Traditional brokerages have all kinds of rules that get you "stuck" with them so that you can't really ever leave… like all listed homes with your brokerage must stay with your brokerage. The Madison Realty Group doesn't have those rules – the only time a listing has to stay with us is when it's already under contract. Your clients and your listings are yours, not ours. We Don't Own You.
I Wanted To Feel Wanted
It felt like the only time my broker actually cared about me was when the check came in. I didn't feel like I could reach out to my broker with questions, and aside from the yearly holiday party… I never saw anybody that worked with me.
Now, the reason I'm in real estate – other than my knowledge and enjoyment of my work – is to afford me the freedom to spend time with my family and friends and do the things that I want to do. I'm not chained to my desk and I don't need to have coworkers surrounding me to feel like I've had a good day.
But it would be nice to know that my broker cares about my business, my happiness, and my needs. The Madison Realty Group is all about its agents and as a broker, I know it's my job to be there for you when you reach out… and to let you know that I really do care about your lifestyle and your business.
And here's the biggest one: I Wanted to Keep More Of My Money
Like I said earlier in this letter: I was paying twice for things that I only use once… and sometimes I was paying for things I never used at all. My broker was more than happy to pass along expenses to me, so my fees went up every time expenses went up. I felt like there wasn't much consideration about expenses because I was the one paying them!
The Madison Realty Group is keeping your needs in front of everything else – that means a real commitment to never raising fees or expenses by utilizing the technology and resources available to home-based businesses all over the country in the real estate industry. Things like:
NO Monthly Fees!
90/10 SPLIT FROM DAY 1 - NO QUALIFYING
Free Website - All leads come directly to you
$400 credit for new signs and cards
Zip Forms, electronic signature programs, cloud-based file management systems… all the things that you use in your daily business, is standard in ours.
Per-use conference rooms instead of high-priced office buildings
OPTIONAL Trainings instead of long, boring, time-sucking meetings that you can't get out of
Outsourced appointment setting to keep from having to pay for office employees
We cover 100% of your liability insurance
Low transaction fees (I'm talking $50)
Low cost Team Plans whether you are a 2 person team or 10 person team
PLUS we're going to guarantee those fees for FIVE YEARS to the first 10 agents who join us during this campaign.
Here's what my vision boils down to: The Madison Realty Group is a collection of agents who know what they're doing, who are tired of paying high fees, and who don't need all the bells and whistles that traditional office-based brokerages bring. We're all partners in the same dream – to live the lifestyle that we choose in a profession that we love – and we're all committed to making the most money we can.
Are you ready to finally own your own business and really OWN it?
I invite you to contact us and learn more about The Madison Realty Group and what we're offering. You can reach me at 608-210-9360 anytime. You can also email me at ThomasMietzel@gmail.com. I know it's a big decision. This is your business that we're talking about. And I would never ask you to make that decision without doing some real research or talking to your family and business partner about it.
I want you to give me a call or shoot me an e-mail so we can set up a private meeting or phone conversation to talk about your options. That's it. I'm not asking you to sign up today, I'm not even asking you to make a decision today. I'm asking you to set aside your preconceived notions about change and new things and to really think about whether The Madison Realty Group can give you what you need to make your business what you've always wanted.
Dedicated Solely To Your Success,
Thomas Mietzel
ThomasMietzel@gmail.com
608-210-9360
P.S. Every communication you have with me is 100% confidential, and I will never capture your information unless you give it to me freely…. and I certainly won't be telling anyone that you called me. I understand the need for privacy in this situation, and I will honor it completely.
P.P.S. In case you missed it, here it is again: schedule a private phone conversation or in-person meeting with me, and sign to join Madison Realty Group will have your fees guaranteed for FIVE years.
We won't make a habit of raising fees – in fact, raising fees was one of my biggest gripes with my previous agency. But won't you feel better knowing that we simply CAN'T raise your fees for five whole years?